Proudly serving Dutchess and Columbia Counties for 30 years!
Dutchess Country Realty Expands to Pine Plains
Dutchess Country Realty Collaborates with Fraleigh & Rakow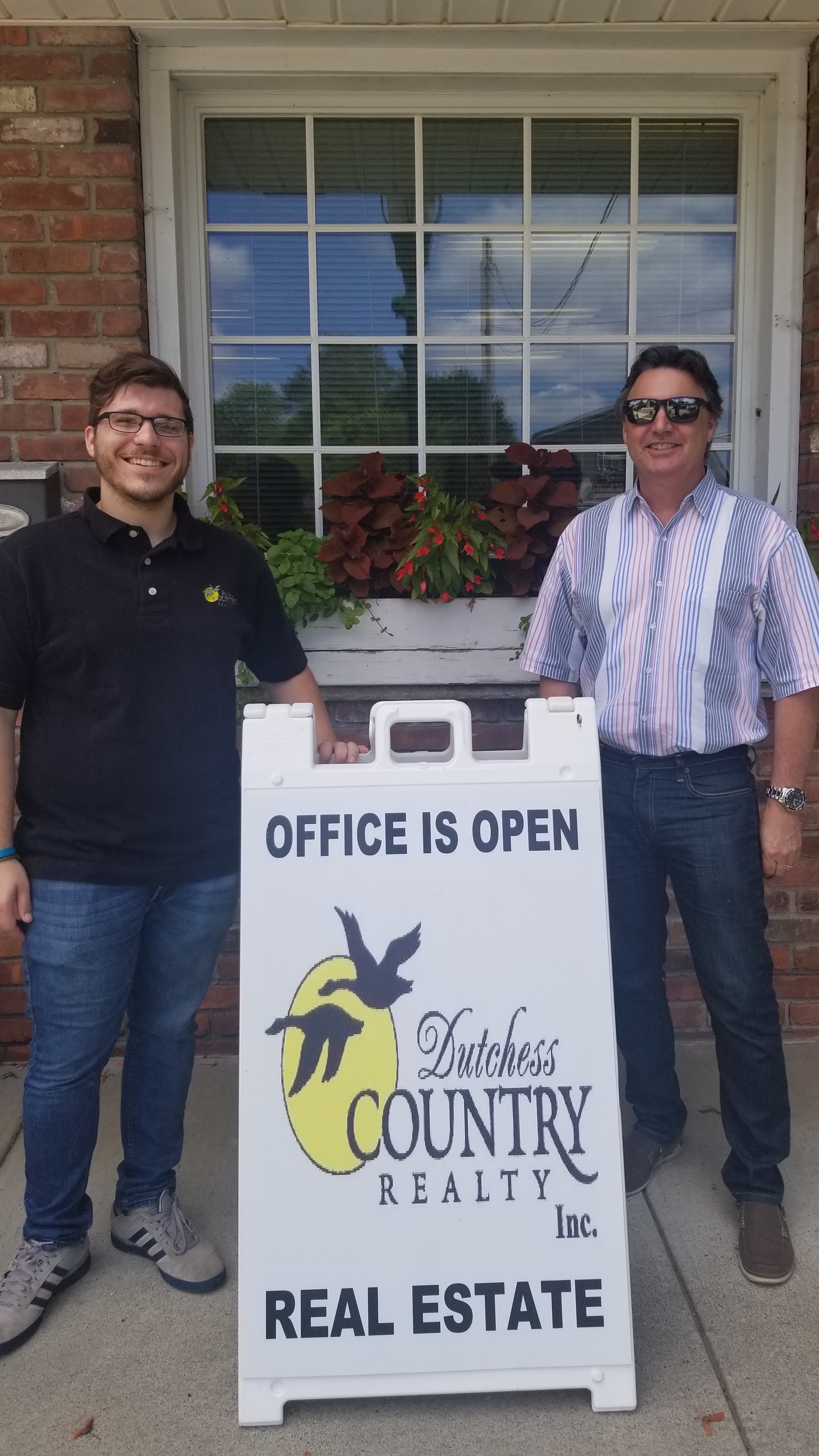 As of June 21st, 2019 Dutchess Country Realty, Inc. in Millerton and Fraleigh & Rakow have teamed up to bring a well respected Real Estate company with 30 plus years of real estate experience to Pine Plains. Founded in 1989 by (lifelong Dutchess County resident) Principal Broker Brad Rebillard, Dutchess Country Realty has been servicing Dutchess and Columbia Counties now for 30 years! Thanks to a newly founded partnership with Fraleigh & Rakow, Dutchess Country Realty will be doing office hours Fridays 10-2pm and Saturdays 10-3pm or by appointment out of the Stissing Insurance Center located at 7800 South Main Street Pine Plains, NY. You can find Licensed Associate Broker Theresa Westlake or Brad's son and Licensed Real Estate Salesperson Adam Rebillard there on either day, ready to share their knowledge with you to help you buy or sell your home or business. Also, be sure to talk with one of the wonderful agents at Fraleigh & Rakow for all of your insurance needs.
Location: 7800 South Main Street, Pine Plains, NY (12567) Fraleigh & Rakow Stissing Insurance Center
Hours: Friday 10:00 AM - 3:00 PM & Saturday 10:00 AM - 2:00 PM