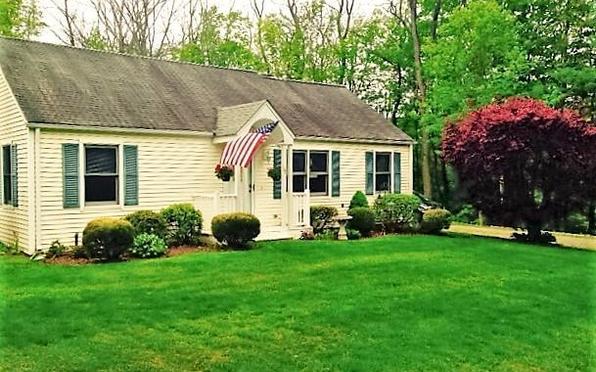 Spacious home in great shape. The kitchen opens to a dining area and living room creating a very open feeling. The lower level has been finished into a family room with a second bath, built in storage, laundry and a workshop. Many updates including; new plumbing, electric, insulation, windows, siding and more. There's a very nice yard and detached garage. This is a great location that's walking distance to the Village of Millerton and the Harlem Valley Rail Trail. $199,000
With interest rates low and looking to stay low, and rental payments on the rise, now is a good time to be thinking about buying a home. Those of you who are already renting know that rents are skyrocketing. For that reason, it's the perfect time to turn your rent payment into a mortgage payment. Here is a good reason to tempt you into buying:
Interest rates are still low, and it looks like they're going to stay there for a while longer. A recent issue of The Mortgage Reports said, "Since the start of the year, 30-year mortgage rates have dropped 56 basis points (0.56%), representing $100-per-month savings on a mortgage amount of $300,000.
The nationwide average mortgage rate now stands at 3.41%, floating just above all-time lows achieved in November 2012."
Also, in a recent Fannie Mae survey that was meant to measure changing consumer attitudes toward mortgages and housing nationwide the results showed that a majority of those surveyed had thought interest rates would have risen by now. The study showed that 46 percent of consumers thought mortgage rates would be higher one year from now, and nearly half thought rates would hold near their current range.
So many unexpected things have happened this year that has affected the rates. The most recent being Brexit – the UK's vote to exit the European Union (EU). As situations like Brexit impact the stock market, it seems that interest rates will stay low.
Low rates and stable home prices are two key reasons you should consider buying right now.
For more on mortgage rates read Mortgage Rates Defy Consumer Expectations Again; Rates Fall To New Depths.