MARTHA STEWART, JANE GARMEY, AND BARBARA PAUL ROBINSON TO SIGN NEW BOOKS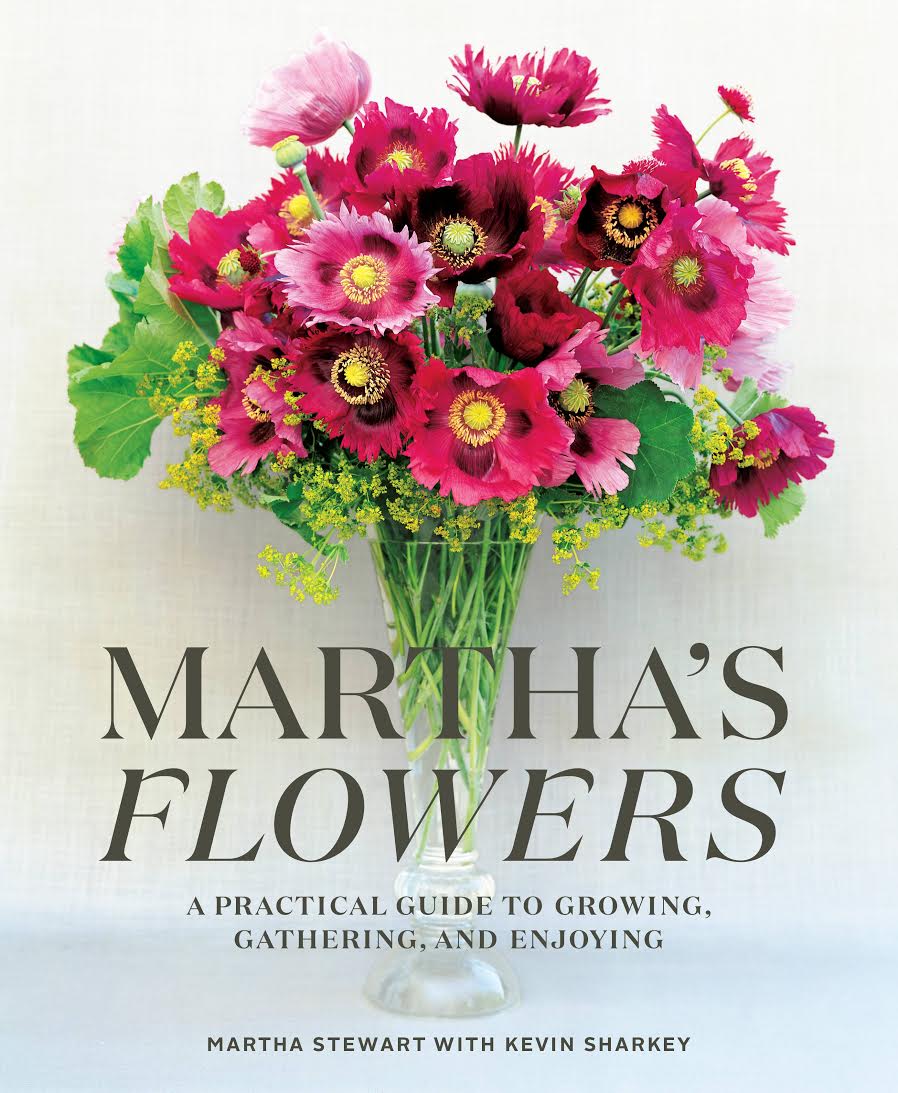 Women's Support Services of the Northwest Corner (WSS) is hosting its 18th Annual Trade Secrets® on Saturday and Sunday, May 19 and 20, 2018. This year the annual garden event will feature book signings with three extraordinary garden writers hosted by local booksellers Darren Winston and Oblong Books.
Darren Winston, Bookseller, is hosting a book signing with Martha Stewart, a long-time supporter, and friend of the event. Her new book, Martha's Flowers: A Practical Guide to Growing, Gathering, and Enjoying is co-authored by Kevin Sharkey, Executive Vice President and Executive Director of Design for the Martha Stewart Brand. Sharkey helped found the decorating and floral design voice of Martha Stewart Living magazine, working alongside Martha for 22 years. Both Stewart and Sharkey will be on-hand to sign books. The book signing is 11 am-noon, and Stewart and Sharkey will be signing only Stewart's new book which can be purchased at Trade Secrets. Ten percent of the proceeds from the sale of books sold at Trade Secrets will benefit WSS.
Oblong Books is proud to announce that Barbara Paul Robinson author of Heroes of Horticulture: Americans Who Transformed the Landscape and Jane Garmey and Mick Hales authors of City Green: Public Gardens of NY will be signing books at their booth at Trade Secrets from 10 am- 11 am.
Robinson's book celebrates eighteen heroes of horticulture – institution builders, plant explorers and garden creators – who have all had a significant impact on the American landscape. Three of them worked together to establish The Garden Conservancy to preserve exceptional gardens for the public. Others came to the rescue to restore and enhance public parks and public spaces, setting new standards for aesthetics and encouraging more extensive public use. While some have taken on the revitalization of botanic gardens, important to science and public education as well as public enjoyment, others have worked to create new outstanding public gardens.
With text by noted garden writer Jane Garmey and photography by the distinguished landscape and design photographer Mick Hales, City Green: Public Gardens of NY takes readers inside many of New York's gardens. These include the Cloisters, Green-Wood Cemetery, Carl Schurz Park, Wave Hill, the 9/11 Memorial Garden, the Noguchi Museum, and the Willis Ave. Community Garden. City Green is an essential companion for New Yorkers and the ideal gift for garden-lovers, tourists, and former New York residents nostalgic for the city's parks and gardens. Both Jane & Mick will be signing books.
To attend the book signings, you must purchase a ticket to attend Trade Secrets®. Tickets for Saturday's sale are $125 for early buyer from 8-10 am with a continental breakfast. $50 for regular buyer from 10am-3pm. These tickets can be purchased in advance or day-of at the event. Late Bloomer tickets are $25 from 1-3pm and can ONLY be purchased the day-of. To purchase tickets or to get more information on the event and book signings please go online to tradesecretsct.com or Oblong Books or call 860-364-1080.
Trade Secrets® is sponsored by Connecticut Cottages & Gardens, Flower Magazine and New England Home. Find Trade Secrets on Twitter @Trade_SecretsCT, on Facebook , https://www.facebook.com/TradeSecretsCT# and on Instagram @trade_secretsct.