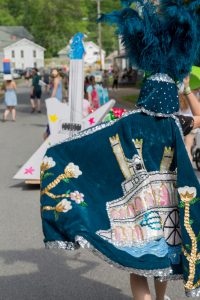 On Saturday, May 12 from 3p – late, celebrate the Wassaic Community and the opening of their Summer Exhibition. 19-piece brass band What Cheer? Brigade will lead a community parade throughout

Wassaic, featuring artist and community made floats. Following the parade will be field day games, piñata making, and breaking, bouncy castles, the opening of the Summer Exhibition and more. The party will extend well into the evening at The Lantern, where they will be serving their famous fried chicken basket which includes coleslaw, fries and a leg and thigh ($13).

The Summer Exhibition will open post field day games and will feature artwork by over 50 artists.
The Summer Exhibition takes places in the historic Maxon Mills elevator, where patrons of all ages are invited to climb the 7-story tower to check out the multitude of artwork. The exhibition will then be open Fridays, Saturdays, and Sundays throughout the Summer, closing Saturday, September 22.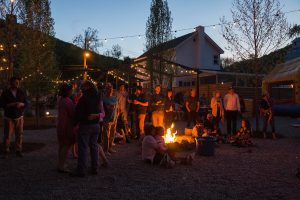 Community Day and the Summer Exhibition are free and open to the public. All of the proceeds from activities at the Wassaic Project and The Lantern will raise money for the local scholarship fund "The Whale", which benefits Webutuck and Dover High School seniors as they pursue secondary education. There will be live music at The Lantern and a cover charge of $10 for adults, children 17 and under are free. Tickets can be purchased before the event online at
www.wassaicproject.org
, or at the door.