Off the beaten path, in upstate Hudson NY, is an old carriage house turned distillery that's worth mentioning. Just ten minutes from well known Warren Street, Olde York overlooks a beautiful dam and mill as you pull in the drive way. When you get out of the car you can walk across to look at it or even enjoy the sounds of the rumbling brook beside you.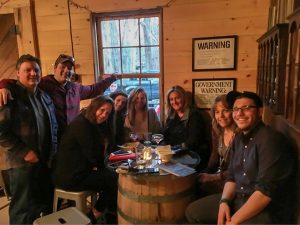 It is part of the Jacob Rutsen Van Rensselaer House and Mill complex, that originally ran in 1805. The historic atmosphere with a modern twist is just an add on to the on site made barrels of bourbon, whiskey, and brandy. The concoctions they come up with will satisfy the brandy-on-the-rocks kind of person or the one who likes the flavored spirits. Although, this would definitely be the place to step out of your comfort zone and try something you aren't all that familiar with. With tastings of any of their delicious batches, they even give out recipes to try with their spirits. And if you really aren't into any of the above, they also have beer on draft, some being local.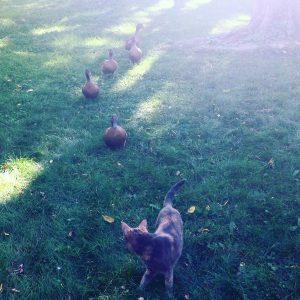 They even have a distillery cat, Cork, for the animal lovers out there. She was adopted from a nearby shelter and has the very important responsibility of pest control in the distillery. She's become very good friends with the distillery ducks, who are obsessed with her and follow her around whenever she is outside.
You can read about her in the book "Distillery Cats" by Brad Thomas Parsons- available here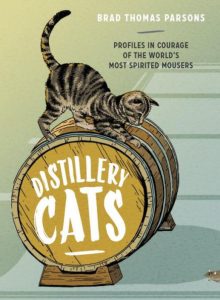 They have events every weekend with unique and delicious cocktails, different food truck vendors, and perfect instagramable rustic antique photo ops, along with the fun ambiance as well. If you love it as much as we do, you can even stay in the airbnb room on site which is also a mere 3 miles from the buzzing Warren Street in Hudson, New York! [https://www.airbnb.com/rooms/6450108]. The spirits even make an affordable gift for someone (or even yourself). We look forward to the fun and exciting things they come up with this summer – see list here: https://oldeyorkfarm.com/find-us/.