Although Black Friday, Small Business Saturday, and Cyber Monday are behind us, there are only a few more weeks until Christmas, and some of you may be starting to panic with the short timeline left. While it's easy to use Amazon Prime or Kohls, shopping locally gives friends and neighbors a boost and promotes community. There are plenty of gift ideas right here in Millerton. Here is a list of some of the places within walking distance of each other to get your holiday shopping off your to-do list.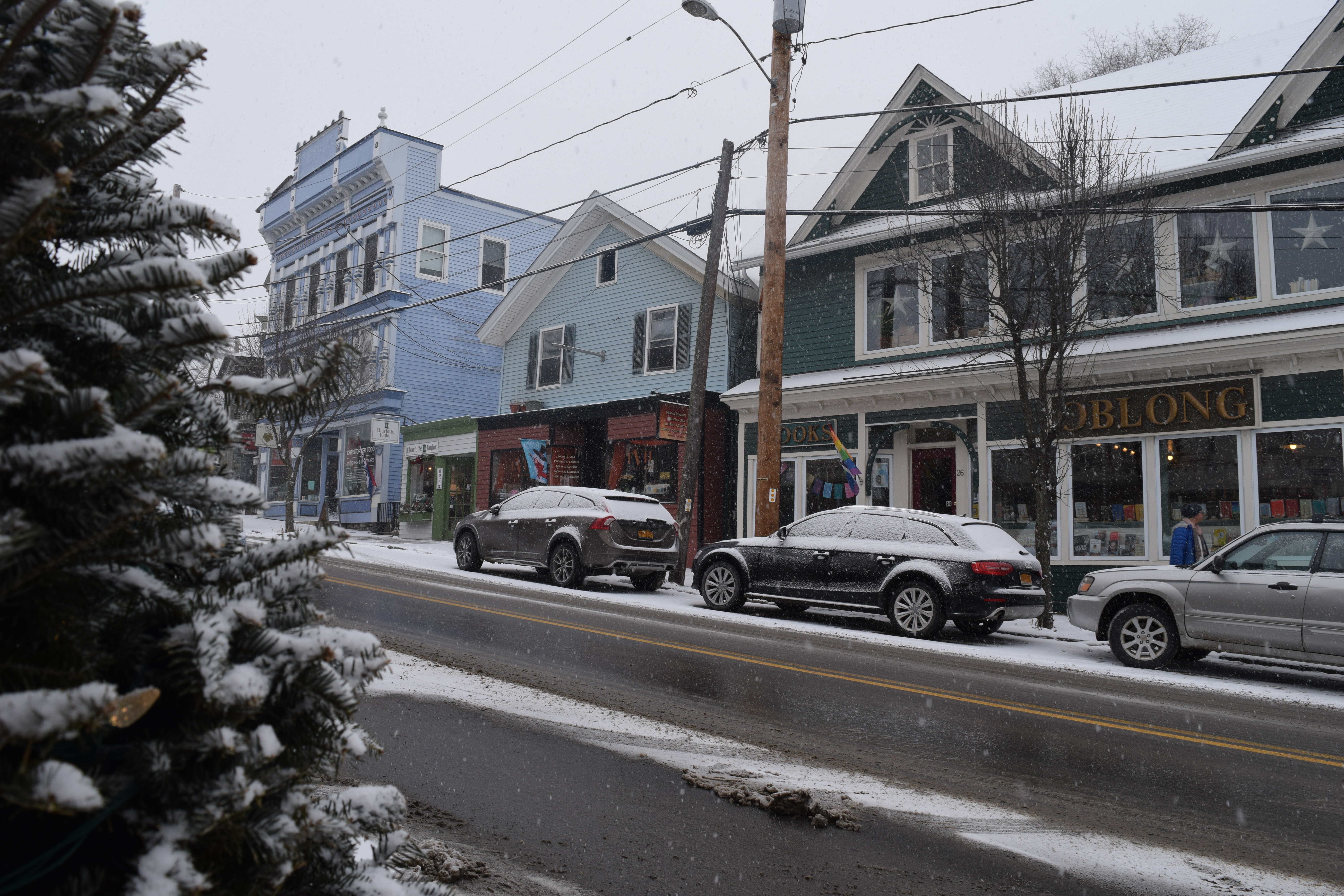 Oblong Books and Oblong Junior isn't just a store that you can get the latest (or oldest) bestseller; they have many different unique gift ideas. They have socks with funny sayings on them, Christmas cards, journals, t-shirts, etc. If you don't know what you are looking for, they even have descriptions on their shelves to help you decide if you may want to read a book or not. How convenient is that? They have so many different genres as well; it's endless. They include kids books, kids games, animals, cookbooks, journaling and even traveling (like places and hikes locally!) Oblong Junior has crafts, books, games and all the latest for children from infant to adult. They also host events such as book signings, etc.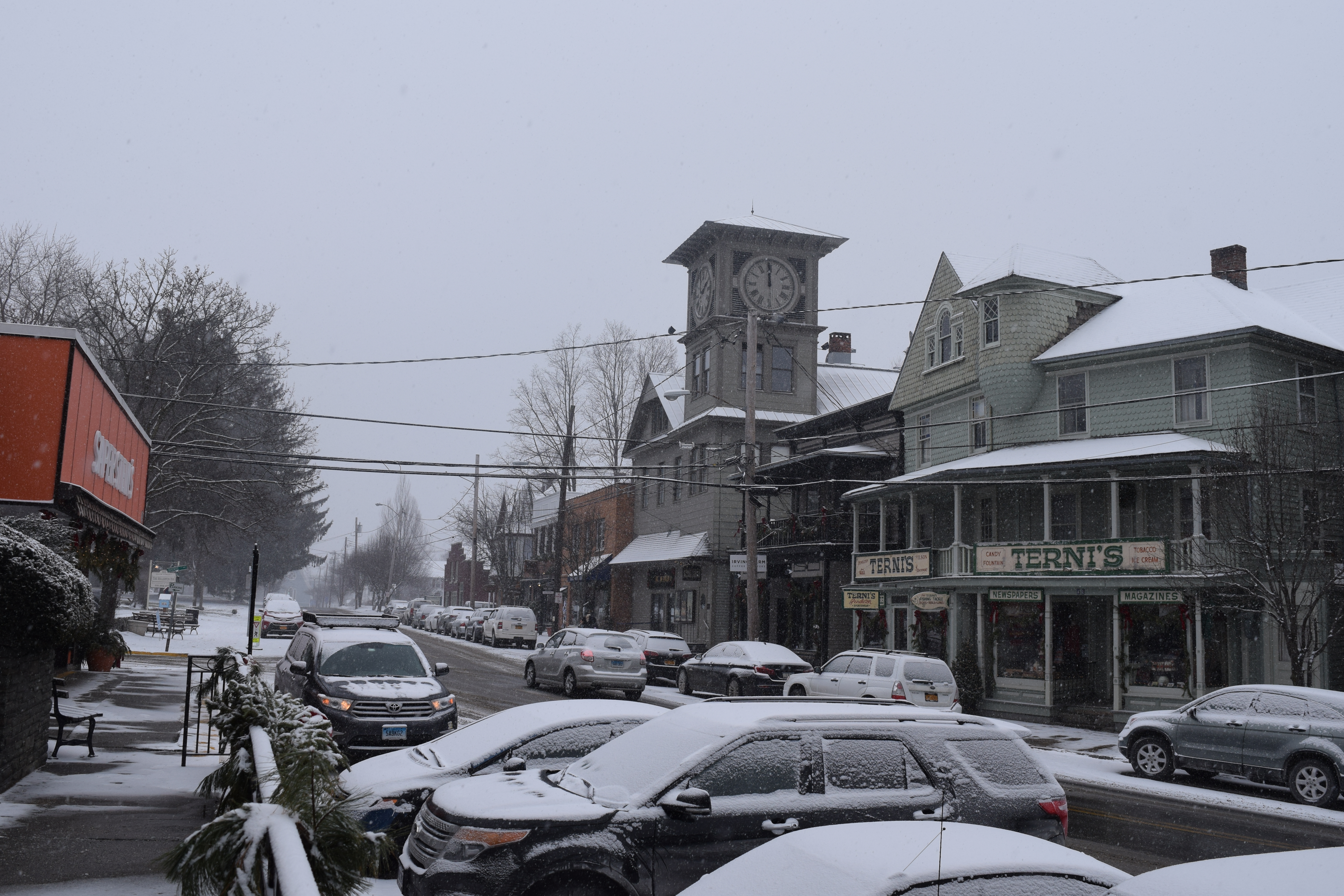 Charlotte Taylor has some of the cutest designed items I've ever seen. They have so many household items like pillows, decorative dishes, trays, notepads, kids toys, kids clothes, and ornaments. I even did a little Christmas shopping for myself when I visited!
T-Shirt Farm is the place if you are looking for that old rock and roll band t-shirt. They have some other funny shirts, some newer band shirts, and beanie hats too (like the Simpsons for example). They have Red Hot Chili Peppers, Queen, David Bowie, The Beatles, Pink Floyd, Ramones, Sex Pistols, The Rolling Stones, etc.
Ternis is still the vintage store it has been since 1919. That's right; you read that correctly. They've been selling clothing and sporting goods for almost a hundred years. They're pretty much the perfect gift shop for the men in your life with flannel shirts, cups, cozy slippers, blankets, wallets, etc.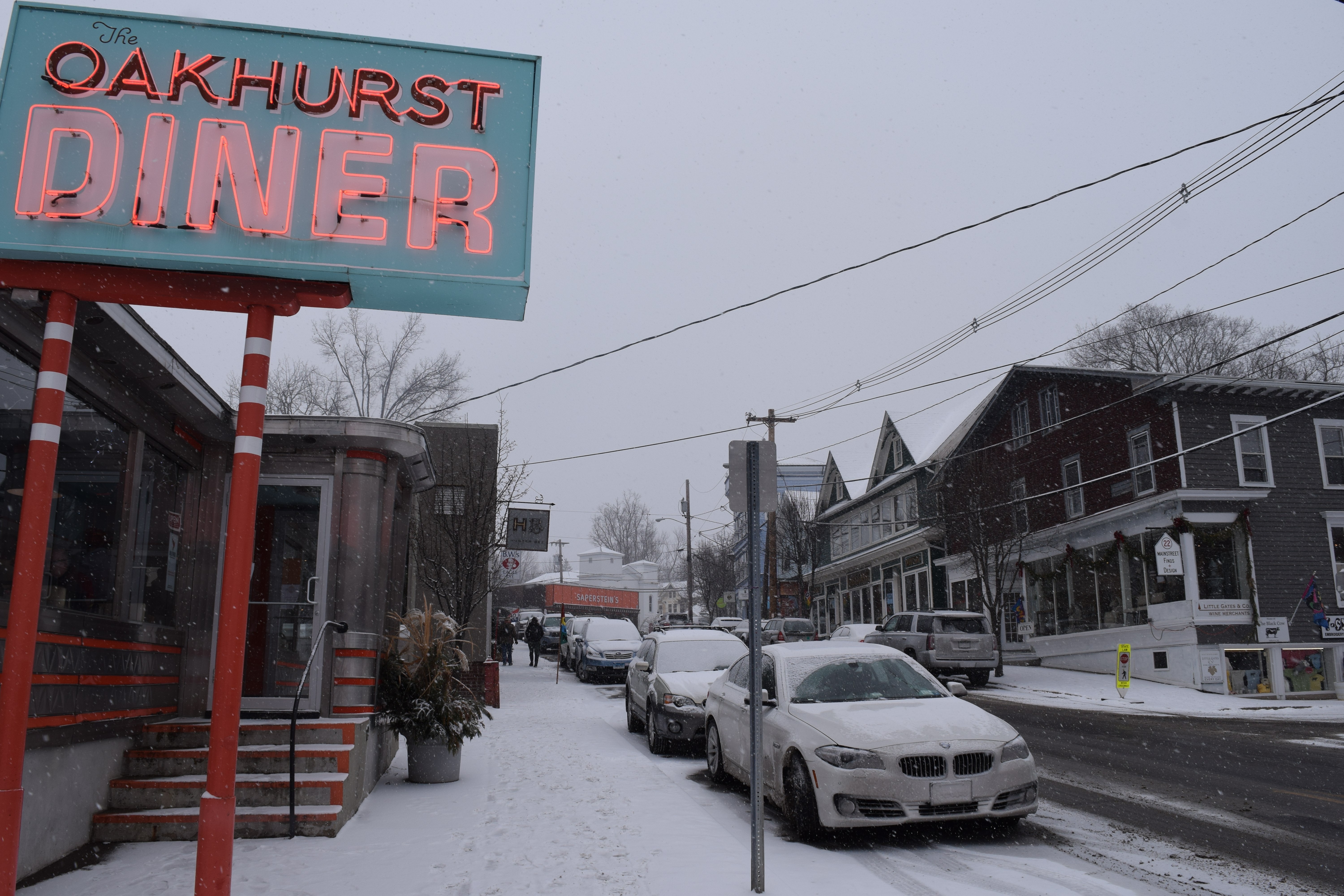 Irving Farms may be a great restaurant and coffee house, but they also sell goods that make great gift options. Of course, you can always buy their coffee by the bag which is a fantastic option for all those coffee lovers out there. However, they also sell cute mugs, French presses, Chemex, local honey, and local maple syrup, not to mention their amazing desserts and baked goods!
Country Gardeners Florist in the Railroad Plaza is full of gift ideas. From decorations to flower arrangements, wreaths to ornaments, let Joanne and her team help you celebrate the holiday with the perfect gift.
The Millerton Antiques Center is one of those stores that always has fantastic odds and ends that are perfect for the antique lover in your family. There are vintage finds all over the store, such as vases, blocks, doll houses, decorative dishes, and so much further.
Harney & Sons are perfect for the tea lover in your family. They have a multitude of different flavors that you can buy by the decorative tin (that you keep and use for other awesome things). They also sell the cutest teapots, mugs, coasters, napkins, candle holders, placemats, etc. Plus you can grab a meal while you are there as well. What's not to love?
Merwin Farm and Home have recently moved into town with its beautiful decorations and crafting events! They have décor for the holidays and year-round as well.
Moreover, these are just some of the great shops in town! There is always the option of gift cards which can be found at some of the previously mentioned businesses in town but also The Music Cellar, which has music lessons plus renting bicycles for the rail trail in the summer. There is also Auto Plus, Taro's, Hunter Bee, 52 Main, The Millerton Inn, Four Brothers, and Hathaway Young to name a few!